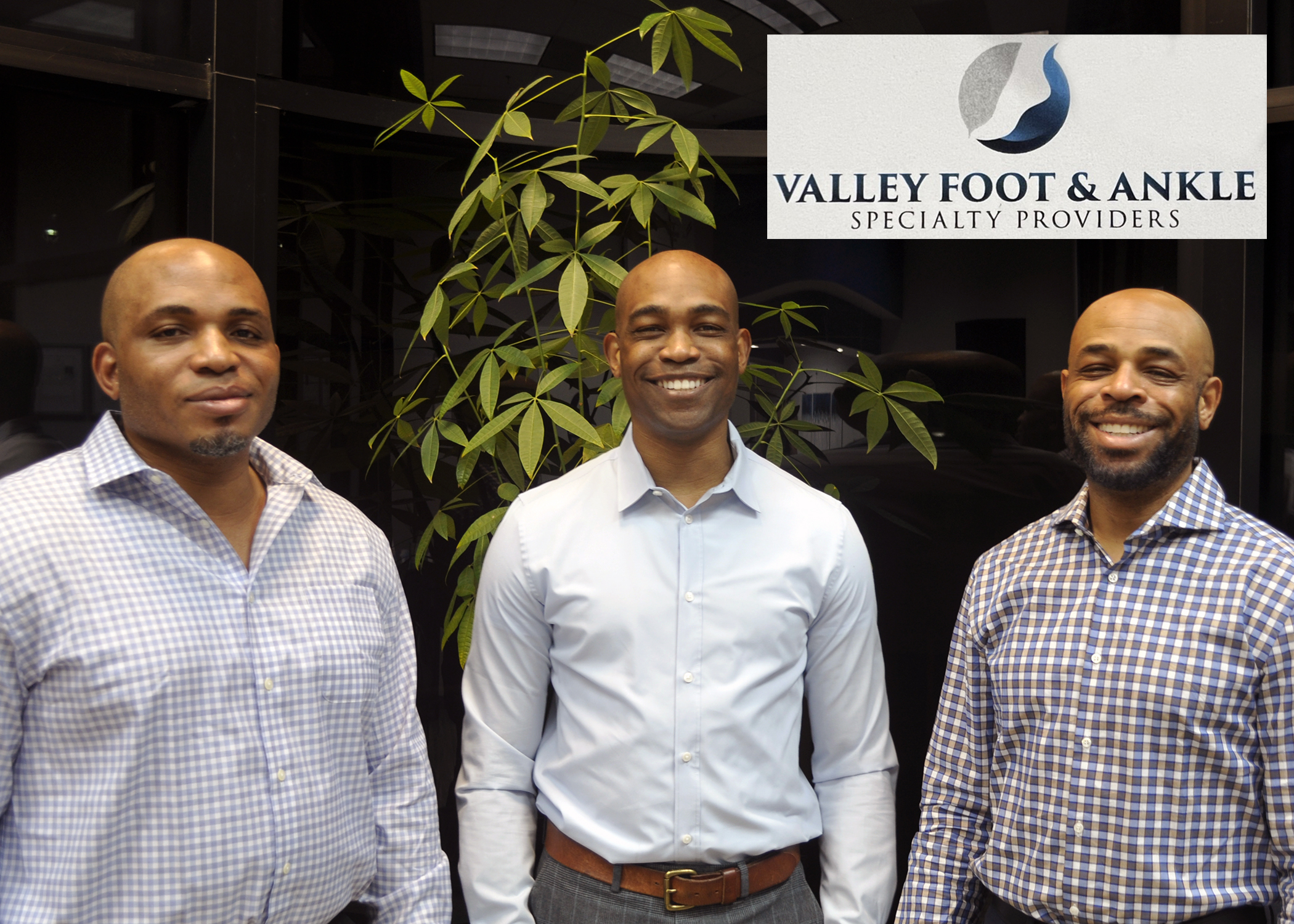 We are proud to introduce our Business of the Year for 2022:  Valley Foot and Ankle Specialty Providers.  This company was established and incorporated in 2016 by Dr. Emmy Oji and offers a variety of services that includes diabetic footcare, bunions, ankle pain, sports injuries, calluses, foot and ankle surgery and more.
Dr. Emmy A. Oji, DPM attended U.C. Davis and earned a Biochemistry and Molecular Cell Biology degree.  After that he graduated from Temple University School of Podiatric Medicine.  Dr. Oji  has been in practice for over 15 years once practicing at Valley Vascular Surgery Associates, an affiliate of Community Regional Medical Center.  In addition to his current practice, Dr. Oji also practices at Community Neurology & Pulmonary Medical Group in Fresno, CA.  
Dr. Oji has the support of a great team that includes George Oji business manager for Valley Foot and Ankle Specialty Providers and Dr. Oji A. Oji, a practicing anesthesiologist and owner of Regional Anesthesia Associates. 
We were able to help Dr. Oji with SBA 504 financing for the purchase and renovation of multiple  commercial office buildings.  The first two projects included 6145 N. Thesta Avenue and 6153 N. Thesta Avenue in Fresno, CA for $1.85 million for both buildings.  Those purchases allowed multiple benefits by increasing their office space by 2,111 square feet, eliminated the need of renting space and brought all the out-patient surgeries in house eliminating travel time. 
The next project we assisted Dr. Oji with was a second location and move into Clovis, CA at 1514 W. Shaw Avenue and 1516 W. Shaw Avenue in Clovis, CA with the purchase of two condominiums that are actually one office with a purchase price of $520,000 for both units.  Most recently, we have helped them with a project at 988 North Temperance Avenue in Clovis, CA.  The subject site is an improved office building shell of approximately 10,628 square feet on a 1.32-acre lot.  The land and building purchase price are $2,900,000. 
At Cen Cal Business Finance Group, our goal is to help the small to medium sized business meet their businesses grow.  We partner with private lending institutions, real estate and economic development organizations and communities that choose us for our expertise, reliability, experience and extraordinary services.